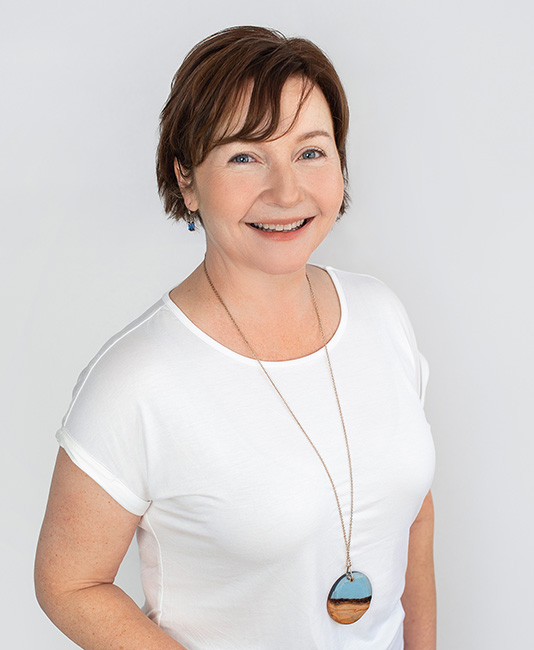 About Birthwise
LORI COWX: Registered Nurse, International Board Certified Lactation Consultant®, Childbirth, Postpartum and Lactation Educator.

Over thirty years ago, I had an experience that changed my life. I saw my first daughter's heartbeat and little body swimming in my womb during an ultrasound and I was hooked. In that instant I fell in love with her and became passionate about the wonders of human development, parenting, childbirth and life in general.

I became a Registered Nurse, working in Mother-Baby-Antenatal and Hospice Palliative care. I've reflected on why those two settings would be my passion and I've come to realize they are both rooted in relationships. At one end of life's spectrum, the foundations for healthy, loving relationships are laid down and at the other, the fulfillment of that work is often revealed. And I have been fortunate enough to bear witness and provide support when help is needed to nurture those relationships along.

I am now the matriarch of a large family including four daughters, two sons and two grandsons. In 2019 I began my studies towards becoming an International Board-Certified Lactation Consultant® (IBCLC). I have taken extensive additional training related to tongue, lip and buccal ties. I'm here to support you. I know what it's like to want the very best for your baby. And I understand what it feels like when things don't go as you've imagined and planned. I want you to feel good about yourself and trust your choices. I want you to look back on this time in your life with fondness and joy.

I would love to hear from you, GET IN TOUCH or BOOK NOW

CERTIFICATIONS:
• Registered Nurse – College of Nurses of Ontario since 1995
• International Board Certified Lactation Consultant® 2022
• Mohawk College Breastfeeding Program 2019-2020
• Lactation Consultant Internship – 500+ hours with Attie Sandink RN IBCLC® 2021-2022 Burlington, Ontario
• Certified Lactation Educator (CLE®) – Childbirth and Postpartum Professionals Association (CAPPA) 2022
• Certified Childbirth Educator (CCCE®) – CAPPA 2021
MEMBERSHIPS:
• College of Nurses of Ontario (CNO)
• Registered Nurses Association of Ontario (RNAO)
• Childbirth and Postpartum Professionals Association (CAPPA)
• Baby-Friendly Initiative Ontario (BFI)
• Canadian Lactation Consultants Association (CLCA)
• International Lactation Consultants Association (ILCA)
• International Consortium of Ankylofrenula Professionals (ICAP)
• Institute for Advancement of Breastfeeding and Lactation Education (IABLE)
Kind Words
PRENATAL CHILDBIRTH, POSTPARTUM AND BREASTFEEDING CLASSES

Lori was great and provided us with one on one service. She was able to accommodate our schedule and provide us with sessions in the evening. She was also available via phone/text for any questions pre and post delivery and provided prompt response. She also provided us with handouts and useful resources for us to explore on our own time.

Lori provided us with one-on-one prenatal childbirth and breastfeeding education. She was accommodating of our work schedule and scheduled sessions in the evenings or weekend. Her handouts and resources were useful in preparing us for our baby. This was our first baby and we felt prepared for childbirth and breastfeeding after doing Lori's class. She has a lot of experience, knowledge and practical tips for new parents. Lori was also available for us after birth to navigate our questions and concerns regarding breastfeeding and promptly referred us to lactation services in our area. I would happily recommend Lori to our friends and family.

—Dhwani R.
PRENATAL CHILDBIRTH, POSTPARTUM AND BREASTFEEDING CLASSES

Having never given birth or been all that close to birth, I had no idea what to expect. I was quite nervous about this huge life event and had so many questions. I am so glad that I found Lori and took her prenatal classes. Lori's prenatal class series provided me with all the information and resources that I needed to feel calm and confident leading up to the birth of our son.

I had become comfortable with the idea of an epidural but, after learning and practicing the coping strategies that Lori taught us, we were able to deliver our baby boy naturally!! We are so thankful for Lori and her unbiased view on birth and related medical interventions. We were able to actively participate in the decision making during our labor and delivery because we were so well-informed.

Thank you Lori for preparing us for the birth of our first baby. You were a fantastic instructor and a great support for us clueless, first-time parents. Thanks for being so patient, kind and caring when answering our 99999 questions haha!

I would highly recommend Lori and her prenatal classes to all expecting families!

—Abby H.
PRENATAL CHILDBIRTH, POSTPARTUM AND BREASTFEEDING CLASSES

We feel so lucky that we were introduced to Lori. As new parents it's incredibly easy to become overwhelmed by the amount of information that is available to you on all things labour, delivery and postpartum care. She was so prepared and touched on each specific topic in the right amount of detail. I particularly appreciated when Lori would go into detail on things like what the tool looks like that they use to break your water for example – we had no surprises during our labour and delivery because we remembered each step and the different things that can happen.

Lori made the sessions so fun and I think that's really the most valuable thing when it comes to this type of service. We laughed a lot and we were able to ask any sort of question as Lori made it a safe and welcoming space to be a part of. My husband and I felt prepared going into labour because we knew we were equipped with all of the knowledge we needed and could make the best decisions for ourselves.

—Holly W.
LACTATION CONSULTATIONS

Lori is a very caring and knowledgeable individual in this field! She was willing to take time out of her busy day to come and support me with breastfeeding my baby. She knew the exact steps to take in order to support me with my breastfeeding journey, and quickly reassured me that I was on the right track.

The only thing I would have loved is to have more time with her because she was fantastic! Made me feel confident in my ability to feed my baby 🙂

—Taylor W.
LACTATION CONSULTATIONS

Lori is professional, knowledgeable, non-judgemental, kind, and supportive. She makes her clients feel comfortable during a time that is very vulnerable.

Breastfeeding can be very difficult and stressful. We are led to believe that as soon as our child is born, we will naturally be able to breastfeed with ease and anyone who has difficulties is often made to feel like there is something wrong with them. The pressure to "get it right" can be intense. Lori understands that breastfeeding is a different journey for every woman and child. She provides judgement-free advice and knowledge and is willing to try many different techniques and strategies until she finds something that works best for the individual she is helping. I felt I had tried everything to get my daughter to latch and feed and I felt ready to give up. Lori patiently stuck with me and her practical knowledge and positive attitude encouraged me to keep trying. As a result of her support I was able to successfully breastfeed my daughter for over 11 months. Lori is able to make her clients feel at ease and she genuinely cares.

—Katherine T.
PRENATAL CHILDBIRTH AND POSTPARTUM EDUCATION, ALSO PRENATAL BREASTFEEDING EDUCATION

She was amazing and helped build confidence in us. Lori was very warm, professional, and answered all of our questions and concerns openly and honestly. After completing this course, my husband and I feel much more prepared and confident in navigating childbirth and the post-partum period, including breastfeeding. We feel we have realistic expectations for this next chapter of our lives because of Lori's evidence-based content and teaching! This course helped me as a first time mom to feel secure in myself and my new knowledge 🙂 and if I have any issues with breastfeeding, I know where to go! Thank you so much, Lori!

—Abby K.
BREASTFEEDING SUPPORT

Breastfeeding isn't something that came naturally to me. During the prenatal period with my second child, I knew I would seek breastfeeding support. I didn't with my first born, and breastfed her for only three months—this time would be different. Lori came highly recommended and I could immediately see why—she was incredibly knowledgable, patient and warm. During our home visit, I never felt rushed or afraid to ask questions. She came prepared to offer any support we needed, and had tools and products to help get us over this challenging period. Without Lori's support, I don't think I would have breastfed as long as we did—a full year! I would encourage all new moms to seek support when needed. Motherhood is overwhelming, and to have Lori on your team is a decision you won't regret.

—Shannon R.